Welcome to Top Notch Glass
Locally owned and Operated in Littleton, NH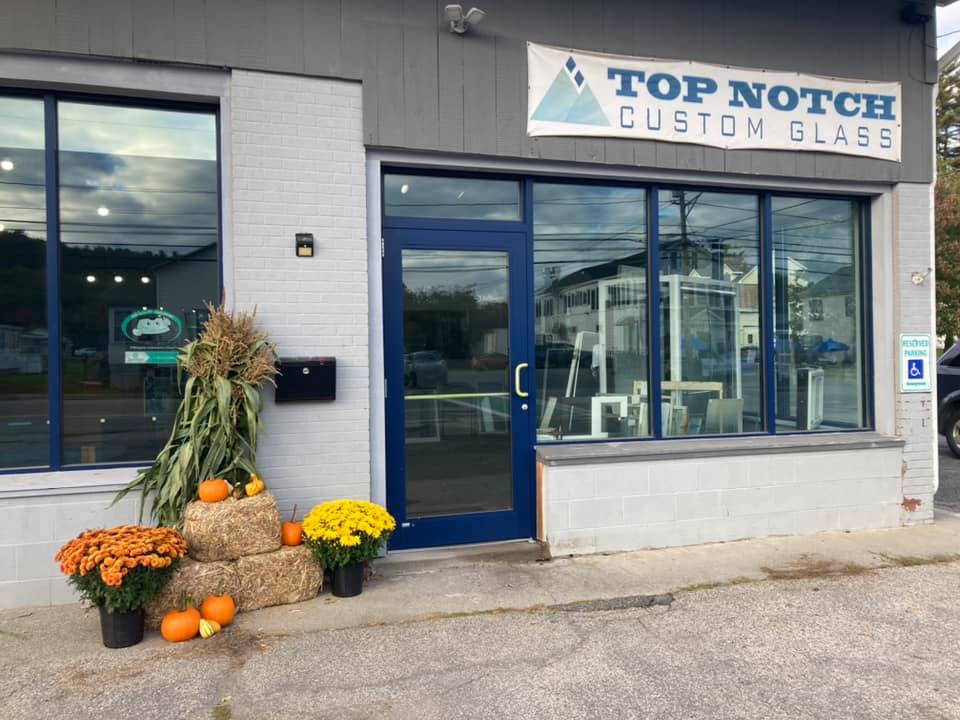 Top Notch Custom Glass has been committed to meeting the glass needs of our community since we opened our doors in 2014. Although our business is young, our experience is not– we have been in the trade for over 35 years. We are locally owned and operated, and offer a wide variety of services. Our experienced and craftful team works to ensure that each service is completed with professionalism, and meets high standards. No matter the job, we promise that your satisfaction is guaranteed.
We are happy to work with you on any project, whether it be for your home, your business, or your vehicle. Call Top Notch Custom Glass today to get your glass needs met!
Testimonials
What People are Saying
Chris, the owner, provides excellent customer service. He advised me on how to order a window trim part for my 1/4 rear window. When it arrived, he put it right in. Also, Danielle is very courteous and friendly in the front office. I am very pleased and satisfied with the work done there. I highly recommend Top Notch Glass!
Our screen door came between two dogs eager to see each other. Friendship is a great thing but this didn't work out well for the screen, which was pushed out in one corner and the frame bent. We looked at new screen doors and then took it to Top Notch to see if it could be fixed. It could and they did a terrific job at a good price.